Rates and Services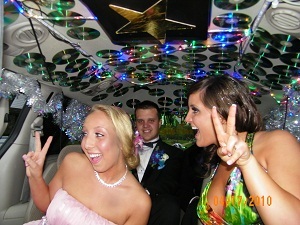 The "KARAOKE" is FREE!!!
There is no extra charges for the karaoke!!!
All you pay for is the regular taxi or Limo  fare!!!
TIPS are always wonderful!!!
The rates are listed as follows;
7 PASSENGERS VEHICLE ***15 PASSENGERS VAN
30 minutes is …..$50    **********    $100/HOUR minimum 3hours
one hour is…….$75      ***MINIMUM OF 2 HOURS
two hours is……$75 per hour
three hours is ..$75 per hour
four or more hours is ..$75 +one free hour
Drop off from one destination to another will be calculated and can be negotiated..since we are now serving the Dallas/F.worth area and all the surrounding cities, we can provide for 23 passengers in two vehicles.
I also do private parties, bachelorette, bachelor parties, birthday parties, proms, or just to ride around to impress your friends and have a great time.
But if you choose to go by the hour,it is a minimum of two hours and I charge $75.00 per hour/per vehicle used(7 passengers per vehicle). It is $100 per hour (15 passengers vehicle)… If you would like to book an appointment just email me at Mondaystaxi@aol.com or call 817-266-1071, you can also click Contact Us above to make a reservation.
Cheaper than a standard limousine fair, price of a standard UBER fair, karaoke and fun is for free!!! Come try us and experience the best kARAOKE ON 4 WHEELS,best ride ever!